In July, Buzzfeed News reached out with a quick assignment just an hour up the lake – in the Auburn Correctional Facility.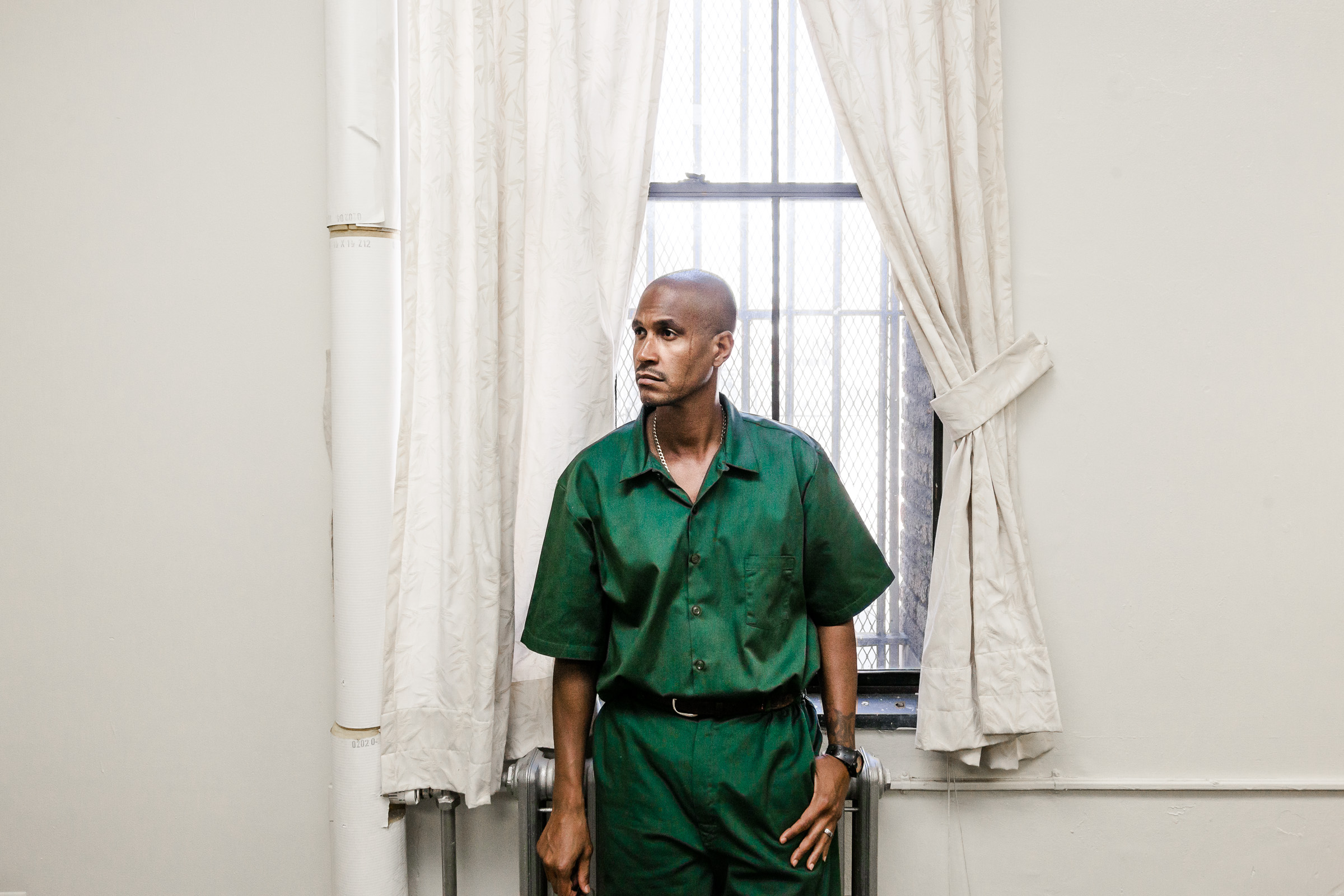 I left my phone in the car and emptied my pockets, bringing in only the camera equipment I had sent a week earlier. Before portrait time, I sat in while the reporter, Albert Samaha, interviewed Sheldon. It gave me chills, not because of the dark pieces of his history he was rehashing, but because of the brutal honesty and bravery Sheldon shared with us as he opened up about his story.
Some thoughts:
Working with the limitations of a stark white room didn't feel like a problem while I was there. I'm proud of the images I captured, but I'm not sure they tell the story of what I experienced. Of the portraits, the one above is my favorite – but I'm curious what others read on him at first glance. The Sheldon I met was an enthusiastic, energetic, and hopeful man, eager to tell his story and be heard, to make change and reparations. I think the Sheldon in the photo represents bits of his past and the oppression of his incarceration, which fits with the story, but not with my experience.
I'm not sure what was going through Sheldon's head when he was posing for this portrait – but he was posing. He was trying to represent something about himself that I don't think I understood. I'm not really comfortable with this. Which is why, I think, I'm defining myself more and more as a documentary photographer.
Here's some other favorites.
Check out the story at www.buzzfeed.com/albertsamaha/threesheldons. It's worth your time.